The Mosquito Waterfall in Chapada Diamantina is one of the most beautiful of Brazil and cannot be left out of your travel itinerary in Bahia.
In fact, it is so amazing that we traveled to the region for the third time with the intention to visit this waterfall since we hadn't before. Was it worth? Yes, absolutely!
 The Mosquito Waterfall is a must-see attraction of Chapada Diamantina and you will understand why in this post.
The Mosquito Waterfall is simply stunning and the combination of the 60 m height waterfall with rocks and vegetation creates a completely unique and magical scenario.
It is impossible to describe the excitement to visit a place like this with words, but I believe that the photos depict at least part of the beauty and magic of the waterfall.
And do you know what the best part is? The hiking trail that takes visitors to the Mosquito Waterfall lasts only 20 minutes, which makes of it one of the easiest trails in Chapada Diamantina.
Although it is a short trail, it is very intense, especially on the way back which is uphill. So, those who have walking restrictions or heart problems should be aware of that fact!
If this is not your case, do not even think twice and put the Mosquito Waterfall in your travel itinerary, because it is totally worth a visit.
 
HOW TO GET IN MOSQUITO WATERFALL
Getting in Mosquito Waterfall is very simple, especially if you are driving. From Lençóis, just follows the BR 242 to the entrance marked with this sign above.
From Lençóis, it will take you only 8 km to reach this entrance and make sure you are driving the direction towards Salvador.
From this entry, you should drive for more 13 km until you reach Fazenda Santo Antonio, which houses the wonderful waterfall.
During the way, you will be able to admire wonderful angles of the hills of the Chapada Diamantina …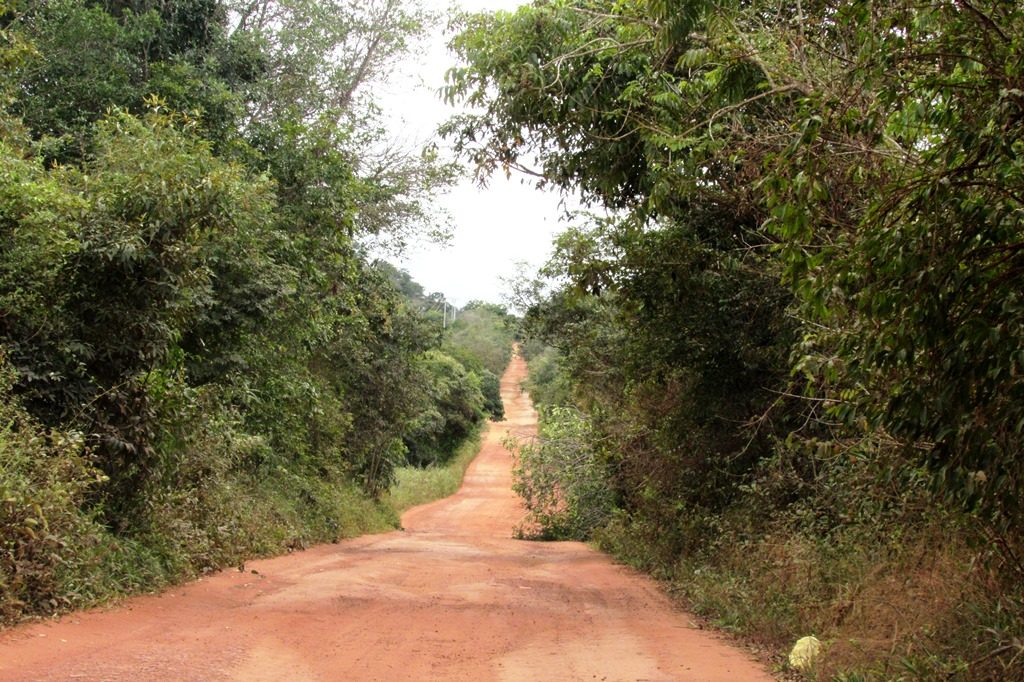 The road is well maintained and signposted, so you should have no problem.
After traveling 13 km you will arrive at Fazenda Santo Antonio. There, you must pay the ticket, which costs R$ 15,00 (around 6 U$D) and drive for more 6 km until the entrance of the Mosquito Waterfall trail.
You will arrive in the parking lot and there you should just park the car and follow the trail to the waterfall.
If like us, you plan to visit the waterfall in the morning, you can have lunch when you get back from the waterfall.
If you want to eat in the restaurant at the farm, make sure your order your food on your way to the waterfall, otherwise, they will not be able to cook for you when you get back.
The food is excellent, and the prices are fair, so all you need to worry about is to admire the incredible views and recover your energies.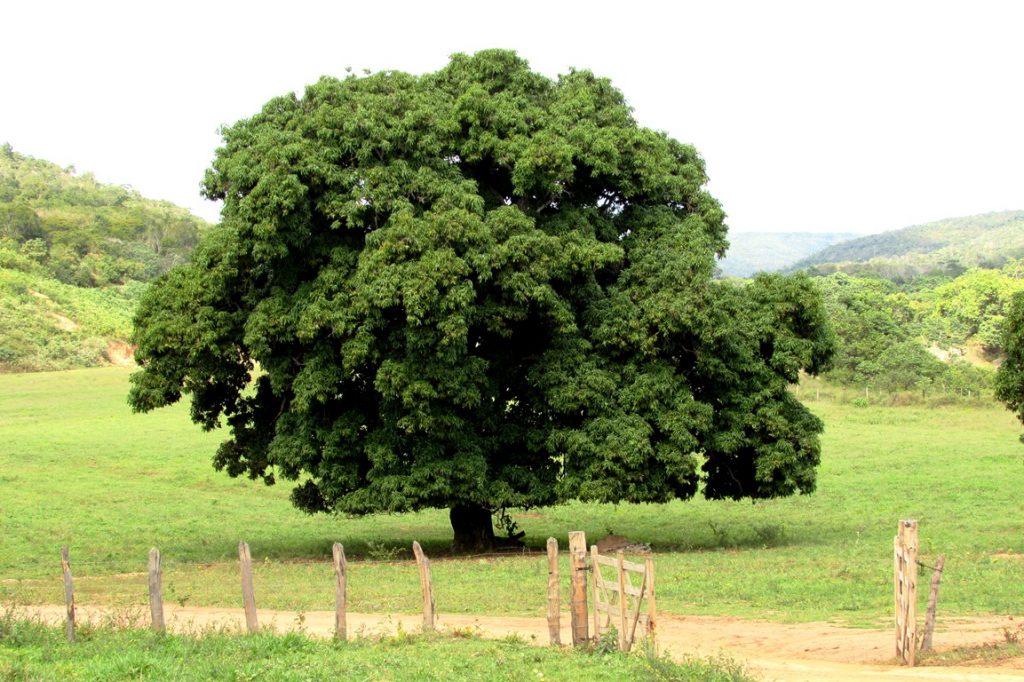 Such a wonderful experience, don't you think?