We left San Blas with a broken heart because we completely fell in love this panamenian paradise. I mean, it was true love.
It is such an unique place and it still manages to keep the best of the panamenian caribbean untoched. Thus, there are no words to describe San Blas other than true paradise.
So, we have set the list of reasons to convince you to put San Blas on top of your bucketlist because this is undoubtedly an amazing paradise which is still little explored.
1 – PARADISIACAL LANDSCAPES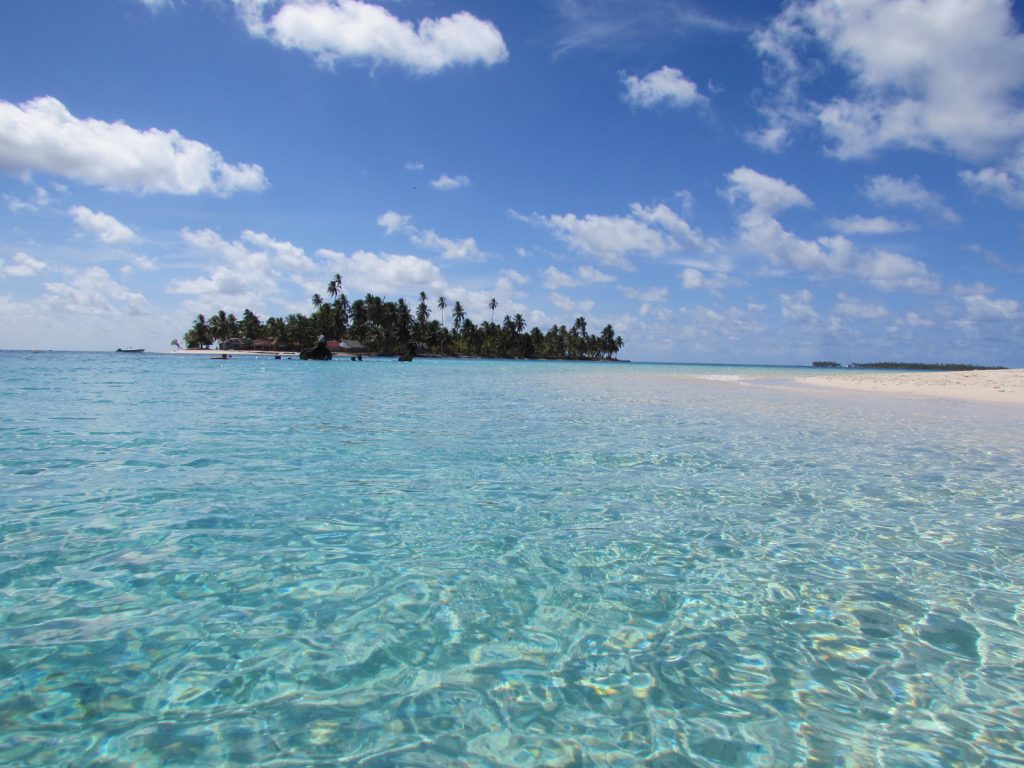 They say the first impression is the one that lasts and in San Blas you will have an amazing, actually, a surreal first impression.
The paradisiacal landscapes of the islands are simply stunning and inspire total relaxation mood. San Blas is a true Caribbean paradise and you will get impressed by its natual beauty.

The Kuna Yala islands are mostly small , filled with green palm trees touched with white sand constrasting withthe incredible-blue sea. 
Yes, we have just described the place of your dreams, haven't we? Well, this is exactly what you will find there.
San Blas presents its visitors with the best of the Caribbean, but other benefits differentiate the destination from other places and we'll discuss this reasonsbelow.
2 – DIGITAL DETOX

One of the biggest advantages of San Blas is precisely the lack of tourist infrastructure.
What for some means discomfort or even reasons not to visit the paradise of Panama, for others it may represent a distinct and rare atmosphere.
We loved the fact that there is no connection or any other type of digital stimulus that leads to anxiety there.
Our stay in San Blas was one of those precious moments of reflection and contemplation – alternating with naps on the beach, under the coconut trees, of course!
For us, it was a great excuse to go through a digital and emotional "detox" and to take the time to remember that we still can live without technological gadgets we now consider necessary, even if it is just for a few days.
You will be surprised, because over there you will find another type of connection – much more intense and wonderful – which is the connection with nature and with yourself!
3 – RELAXATION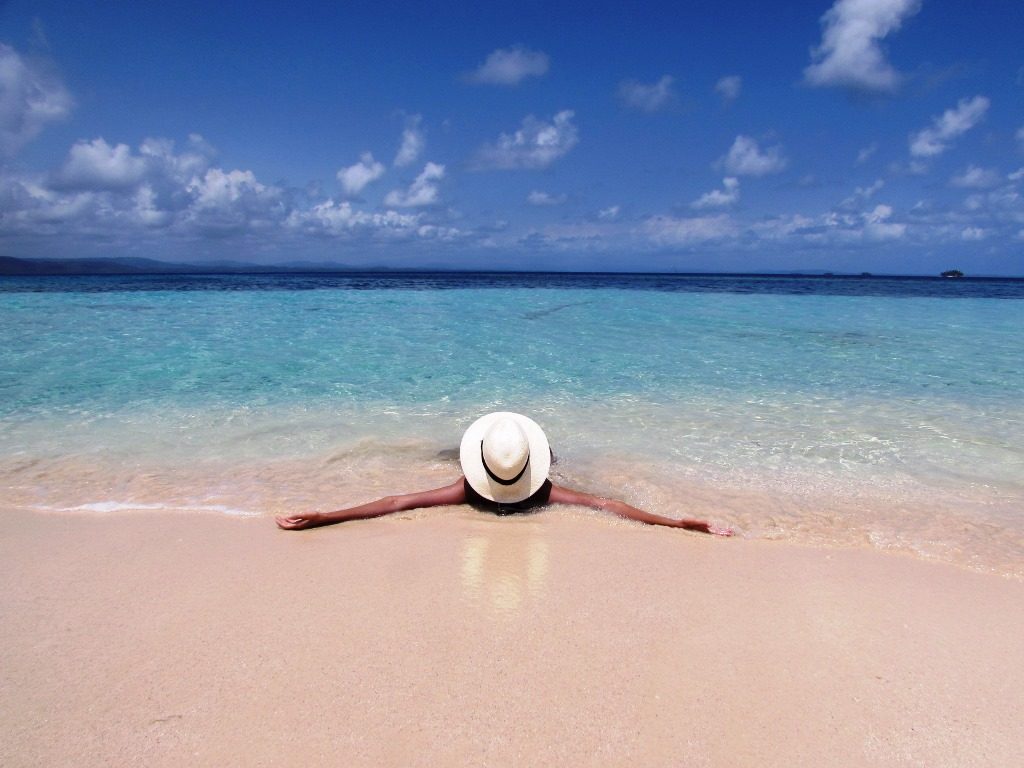 The "dolce far niente" was our motto in San Blas 🙂
If you are looking for a destination that will compel you to rest and disconnect, San Blas is an excellent choice!
Even if you try hard, you will not able to find streddful activities there and your time will be completely devoted to resting, contemplating, reading, chating, playing games and etc. There you will remember how it is to live in the moment!
Your only concern will be to eat the times set by the Kunas and nothing else. Tempting, isn't it?
4 – LOW COSTS
Especially compared to other destinations in the Caribbean, San Blas is an excellent choice for those who want to visit a paradisiacal destination on a budget.

The fact that the islands can only be commercialy exploited by Kunas Indians makes that the costs are not taken to the extreme.
You may find it is a good or bad factor, butthe fact is that you need to keep in mind the rustic essence of the destination, otherwise you will not enjoy the experience.
Thus, the costs are relatively low but they directly proportional to the structure you will find there, so don't expect luxury.

No doubt the costs were inflated in the last years, mainly because of the success of the island has among European tourists.
However, we consider that the costs are still very attractive to those who want to visit a paradise without spending a fortune.
# Costs in San Blas – Franklin Island
In general, these are the costs of a trip to San Blas.
Transportation to the "port" – Around  $ 50 and 60 a return trip
Speedboat to the island – $ 20 a return trip
Taxes and fees of the region Kuna Yala – $ 21 per person
Accommodation in Franklin Island – $ 35 per person in a private cabana and $ 26 per person in collective cabana. These prices include three meals a day.
Tours – $ 10 to 20 per person and may vary with the number of passengers and the tour destination.
Extra costs –  the only extra expense you may there is with snacks and water.
5 – LACK OF TOURIST INFRASTRUCTURE
Costs may be low but  they are directly proportional to the structure you will find there .
Do not expect a resort structure, comfort, hot water, abundant and diverse food or even electricity . If that's what you're looking for do not even think about visiting San Blas.
When you get there, the Kunas make it clear that in San Blas you are not visiting a hotel, but in fact you are a guest of their litlle piece of heaven, so although you pay for it, you should always remember that they do not see their accommodation as a standard consumer relationship, so be respectful.

San Blas is a perfect destination for those who love being surrounded with lush nature and do not mind or even like the idea of staying in a cabin of wood or bamboo, being woken up by the sun, brushing teeths in front of beach and taking brackish water bath.
Did we miss the confort of our homes? Yes, no doubt, but we also consider that the experience was not bad and actually it was even more easy than we imagined it would be.
We slept 4 nights there – yes, we were super bold – and honestly had no problem with the structures of Franklin Island. It was an unique and unforgettable experience.
6 – AUTHENTICITY
As San Blas is not being exploited by agressive tourism mass yet, it still preserves much of its originality.
Little by little this athmosphere is changing, but now it is still possible to be surprised by this totally unexpected and original destination.
The Kunas dont' usually socialize with tourists, but if you are interested you can try to establish conversations and find out a little more about their traditions and the Kuna Yala people.
The existence of a destination like this, preserved and almost desert is really impressive and no doubt will touch your heart.
7 – MEET TRAVELERS FROM ALL AROUND THE WORLD
Apparently the Europeans , especialmentes the Nordics, are pretty aware of the paradise destination of San Blas.
So, if you think that by traveling to San Blas on your own you will be alone quiet you are wrong, because there you will have plenty oportunities to meet and socialize with other people from all around the world.
Also, you can stay in a shared cabana to get the opportunity to make friends 🙂
8 – UNIQUE EXPERIENCE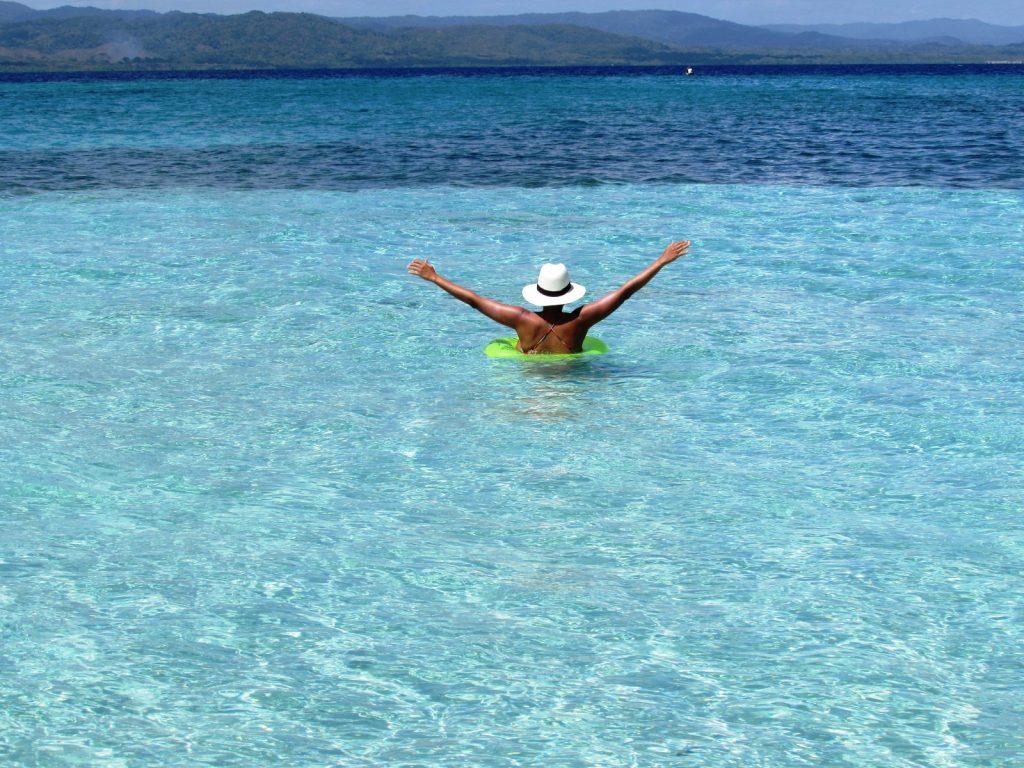 If you are looking for a completely different adventure, do not even think twice and choose San Blas as the destination for your next vacation.
Sleeping in tents with sand floors, brushing teeth in the sea and being awaken by the sound of the sea shells certainly were amazing experiences that we will never forget.
Not to mention the mood of relaxation that you you will find in a paradise beach of the Panamanian Caribbean. The trip to San Blas is totally worth it.
Do you want an advice? Visit San Blas before everyone decides to do the same and enjoy the benefits of exploring an almost unexplored destination!
SHOP OUR FAVORITE PANAMA INSPIRED LOOKS!