Have you ever heard that it is impossible to find a great choice of lodging in San Andrés?
Well, I wrote this post just to show that you don't have to worry about it anymore and that there is such a wonderful lodging option where you will be able to enjoy the holidays in paradise.
We present you Playa Tranquilo Boutique Hotel, a place that, as the name suggests, is a really quiet because it is located in one of the most beautiful and exclusive areas of San Andrés.
This boutique hotel invites its guests to relax and its rooms with sea views are true treasures of the island.
Staying at Playa Tranquilo Boutique Hotel is an amazing experience and it will mark your trip and your life forever.
THE ROOMS
Rooms at the Playa Tranquilo Hotel Boutique are spacious and extremely comfortable. 
There are just  8 exclusive rooms and each on of it has its special characteristics.
Sea View Apartments

Three of the eight rooms at Playa Tranquilo features a sea view and balcony.
The rooms are extremely spacious and comes with a living room with sofa and micro fridge.
If you are looking for a luxurious lodging option to celebrate your honeymoon or any other commemorative date do not think twice, just book this amazing room at Playa Tranquilo!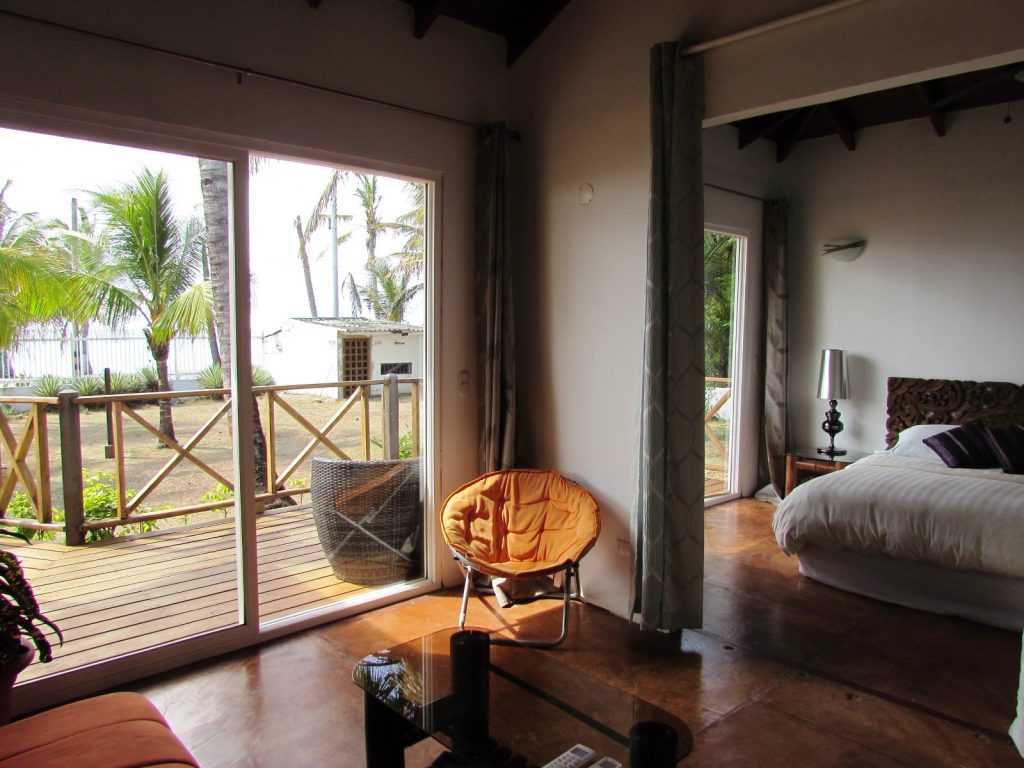 Have you ever dreamed about waking up overlooking the amazing sea of the Colombian Caribbean ?
In Playa Tranquilo you will find this and more, in a total relaxing and exclusive environment.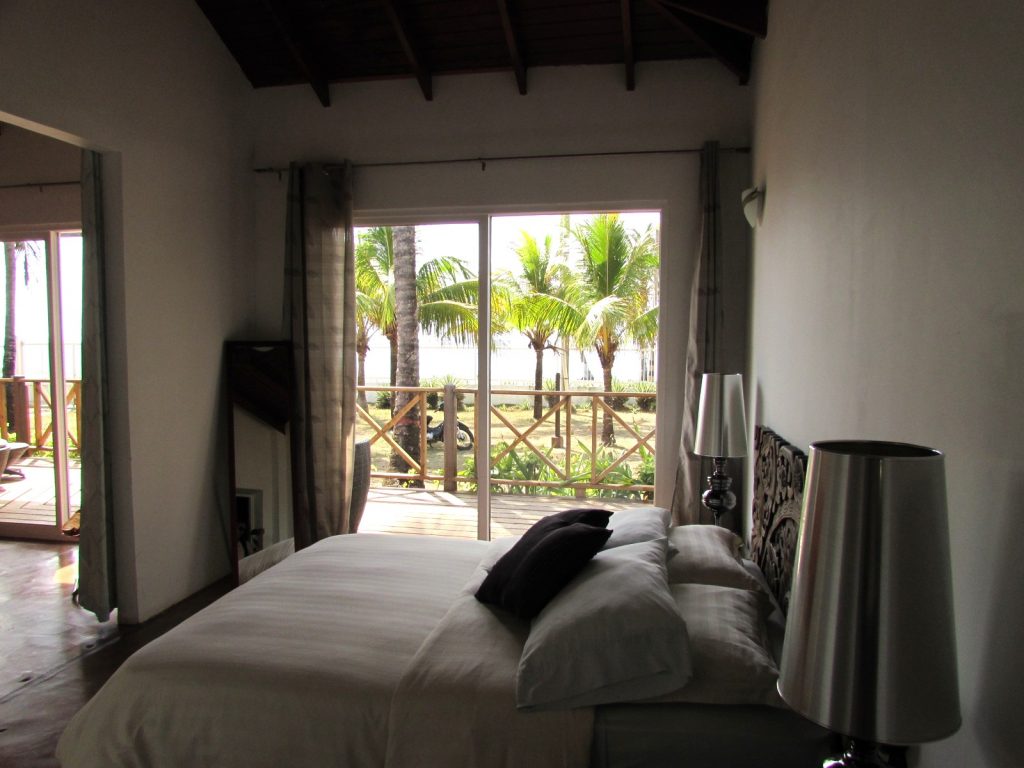 Two of the bedrooms with sea view have private bathroom inside the room and one of them has bathroom outside the room.
But do not think that this will be a problem because guests of that room have access to this wonderful outdoors shower!
The rooms overlooking the sea are an excellent choice for those who are looking for sophisticated and a unforgetable experience in San Andrés!
Standard Rooms
There are also options of apartments without a sea view at the Hotel Playa Tranquilo.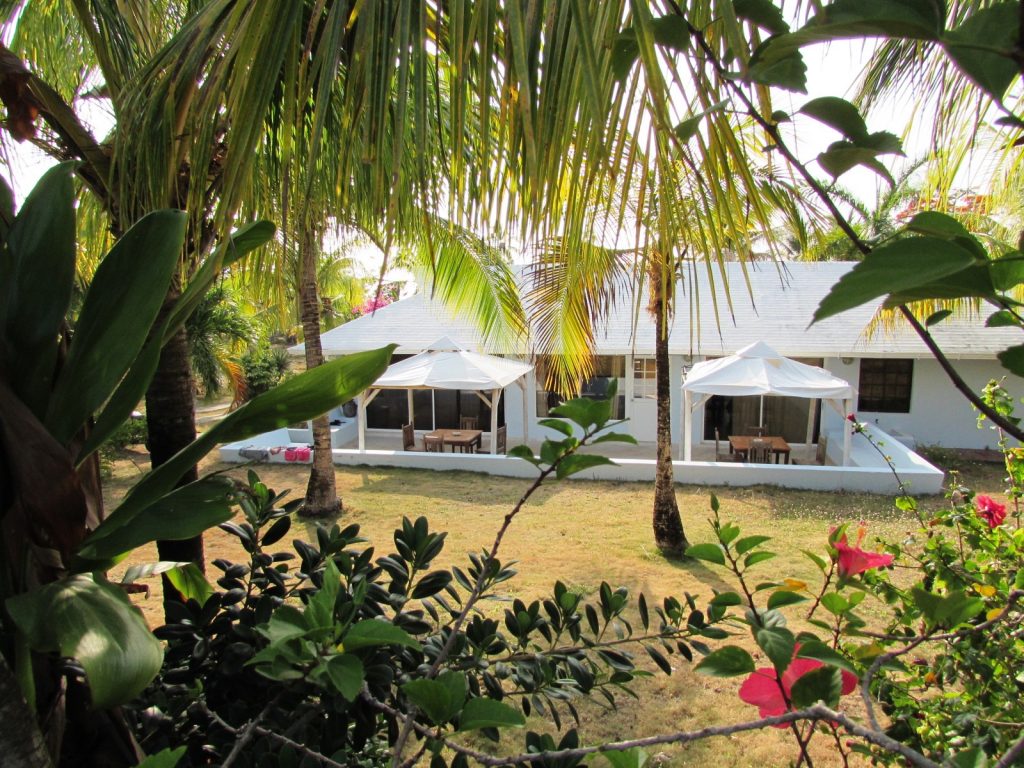 There are two separate rooms that share the an outdoor area and an indoor area that has dinner table and a kitchen.
These rooms are such an excellent option for families and also for independent couples that want to be able to cook.
The House
In addition to the apartments, you can also rent a house, which is located within the Playa Tranquilo Hotel Boutique proprierty.
The house has 3 independent suites and a commom area.
This is an excellent choice for groups traveling together looking for the convenience of having the 3 amazing independent suites and a common area with TV, fully equipped kitchen, external and internal external dinner table.
All of that comes with the possibility of enjoying the structures of Playa Tranquilo Boutique hotel, especially the pool, which is in front of the house.
THE POOL
The pool is one of the biggest attractions of Playa Tranquilo Hotel Boutique.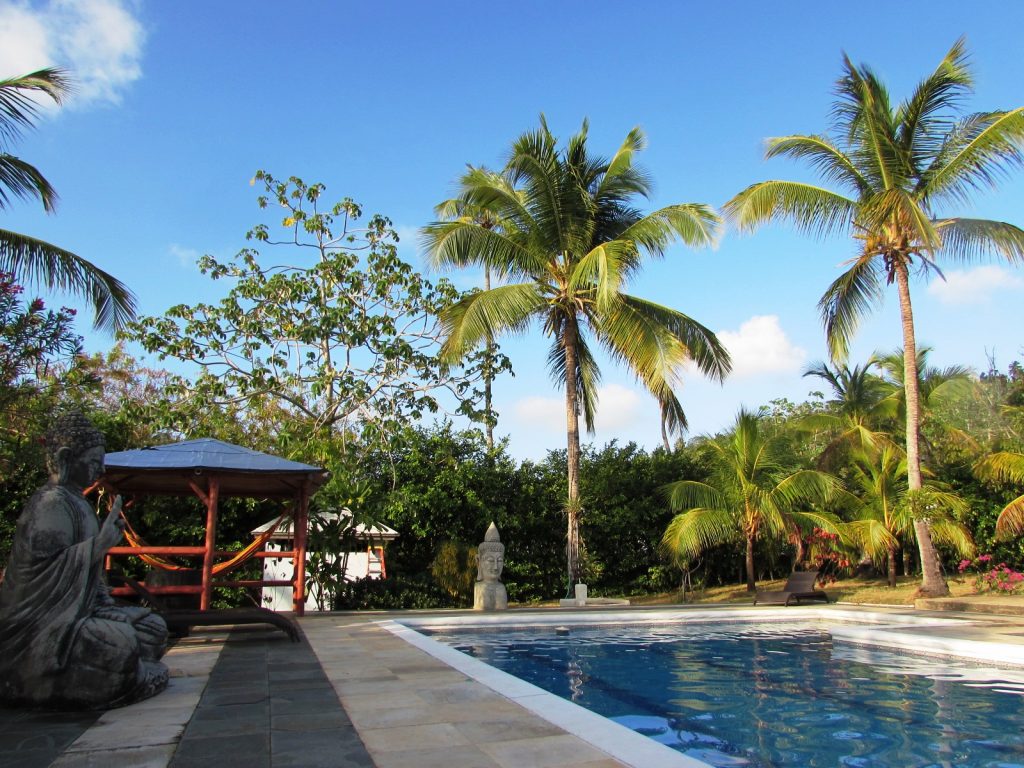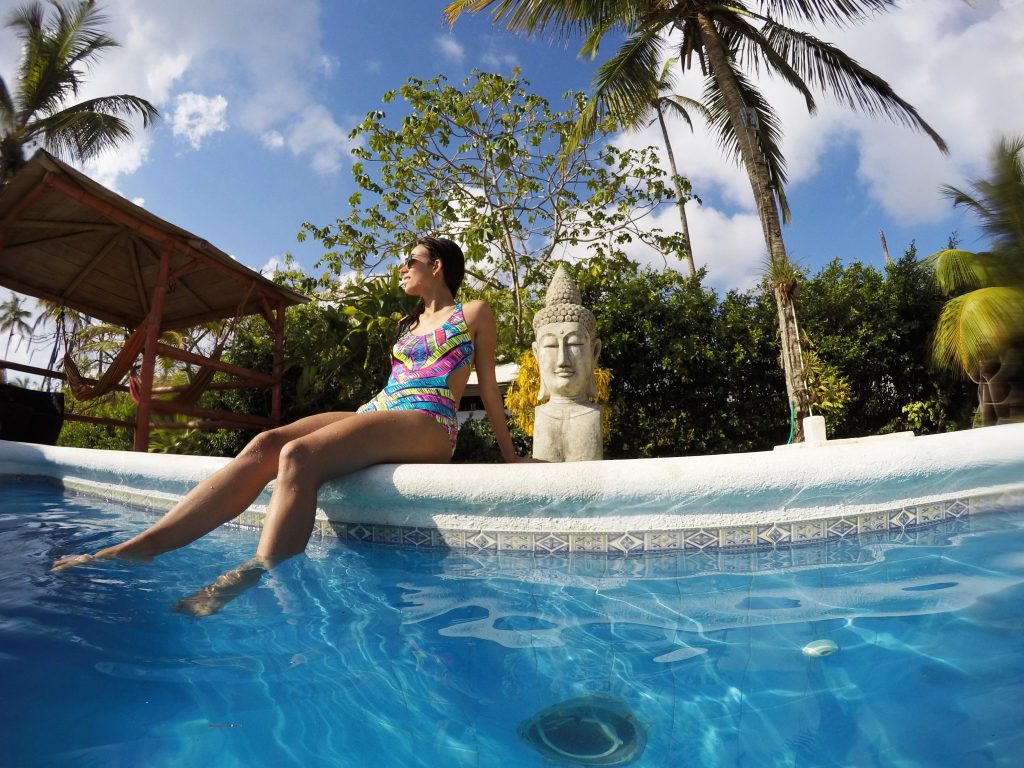 With an Asian influenced deco , the pool area is a perfect place to relax and enjoy a morning or the sunset time.
The pool is accessible to all guests and is located right in front of the "house."
In the pool you will find a super cozy area with hammocks, perfect place relaxing while read a book or just take a nap.
Such a wonderful hotel, don't you think so?
[/symple_tab][symple_tab title="Breakfast"]
The breakfast at Playa Tranquilo Hotel Boutique is amazing.
The items are not exposed in a buffet style, and they must be ordered to the cooking ladies, who will be glad to prepare a special breakfast for you to start the day!
As options you will have toast, pancakes, scrambled eggs with or without colombian spices, fried eggs, fruit, coffee and juice .
No doubt that having breakfast with a pool view is the best way to start the day!
LOCATION
Playa Tranquilo Hotel Boutique is situated outside the center of San Andres.
The distance from the urban noises makes the stay in Playa Tranquila  – very – quiet and silent.
In order to visit the city center you can rely on the taxi service of the island and cost about 20,000 Colombian pesos each way.
In front of the hotel you will find one of the best spots to snorkel on the island !
The multitude of fish and the color of the water are really impressive and will make you breathless!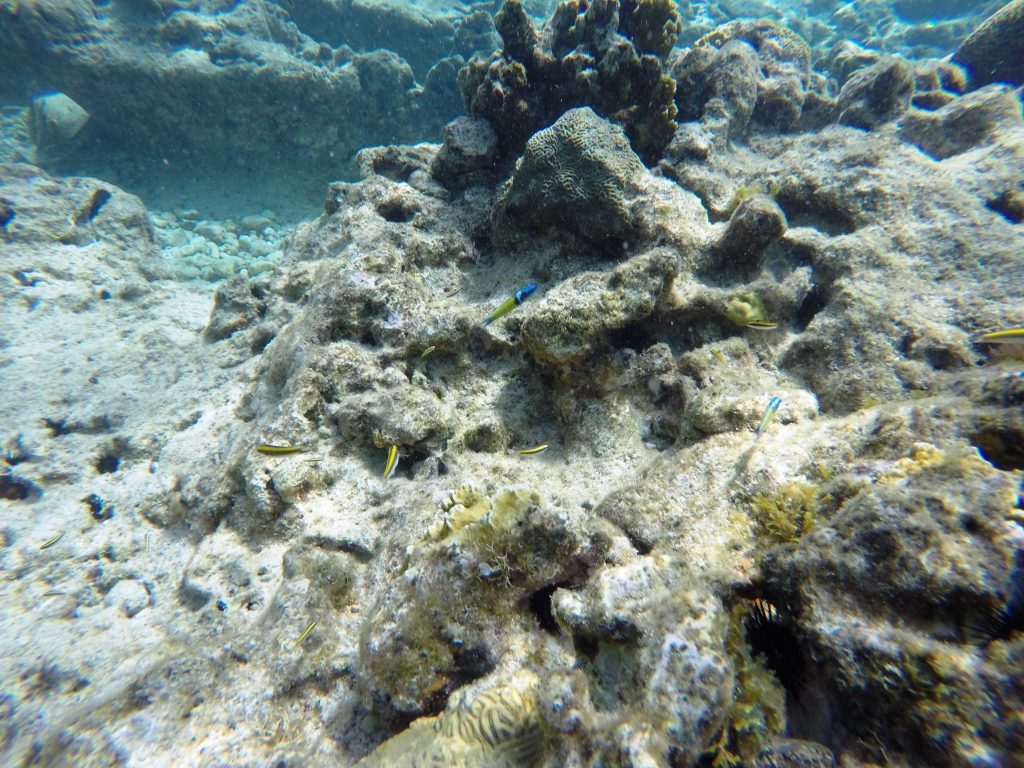 THE STAFF
Colombia won my hearts, not only for its natural beauty, but mainly for its people.
Cheerful, helpful, friendly and attentive, so is the Colombian people and the Playa Tranquilo Hotel Boutique staff could not be different!
Oh yeah, we could not forget to mention the pet crew at Playa Tranquilo, as they are very friendly and affectionate!
Pequena and Spark are excellent hosts and will make you feel like you were at home.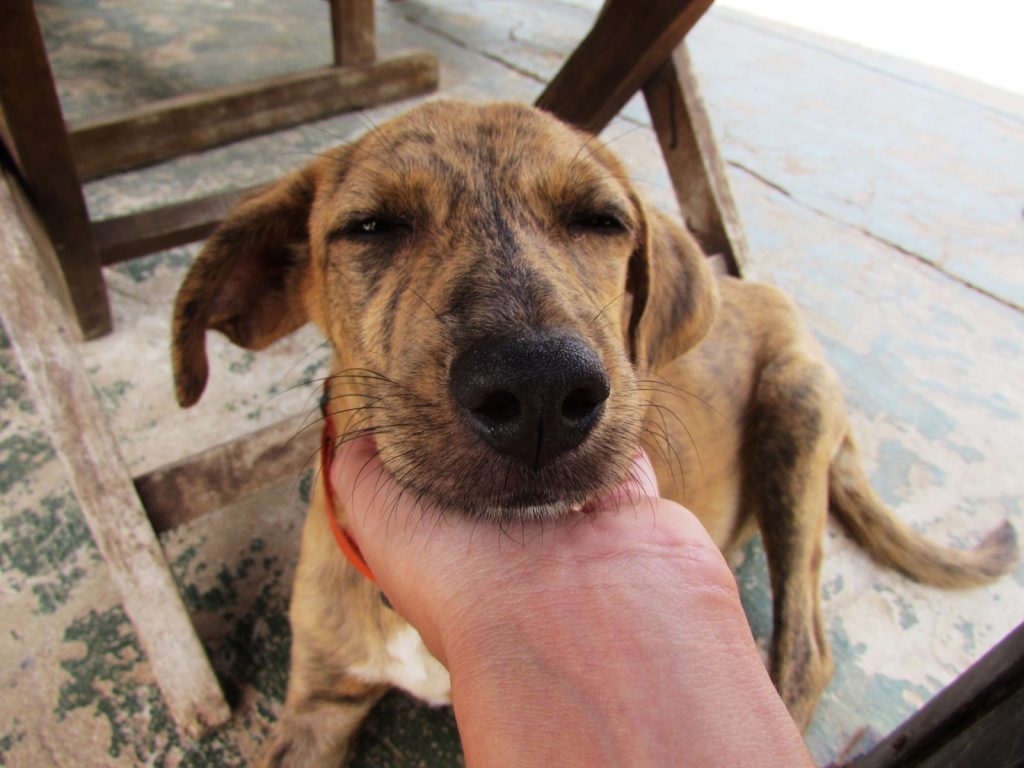 SCUBA DIVING CLASSES
Playa Tranquilo Hotel Boutique is a perfect choice for divers and those who want to start their adventures in the underwater world.
The Scuba San Andres is considered one of the island's best diving schools and it belongs to the Playa Tranquilo Hotel Boutique group.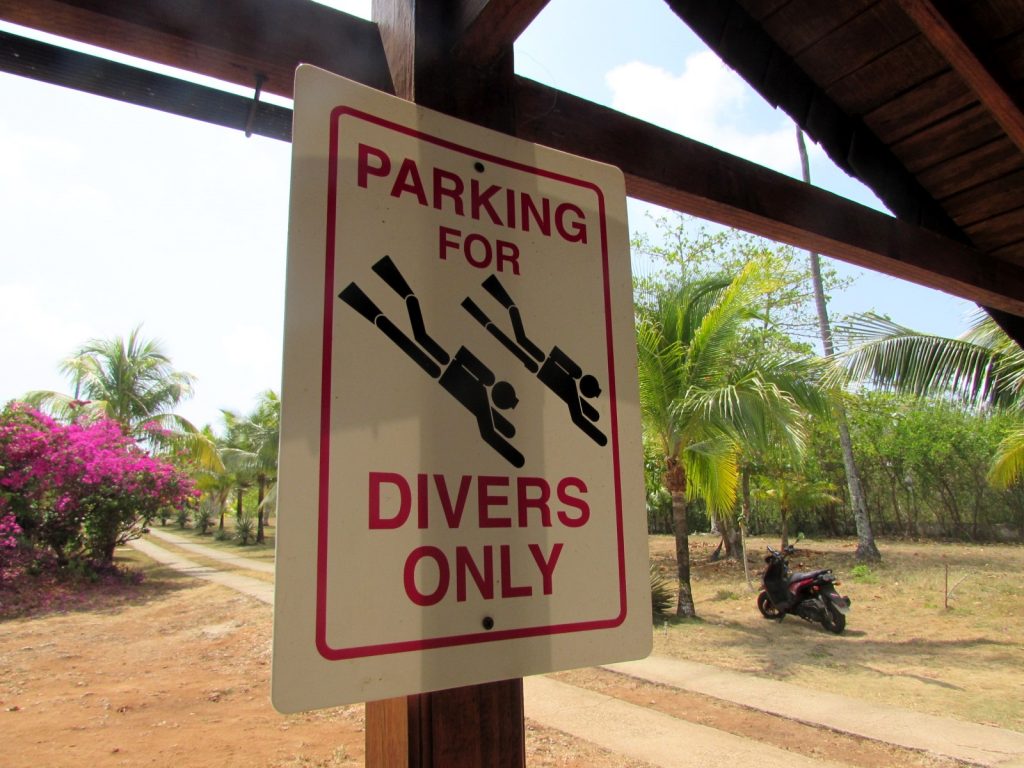 We had the opportunity of diving with the staff of Scuba San Andrés and we simply lack the words to describe the wonderful – indeed, sensational, perfect, surreal, unforgettable – experience we had!
The professionalism of Moses and the instructors is really impressive and we felt extremely confident and secure to do our first dive with the company.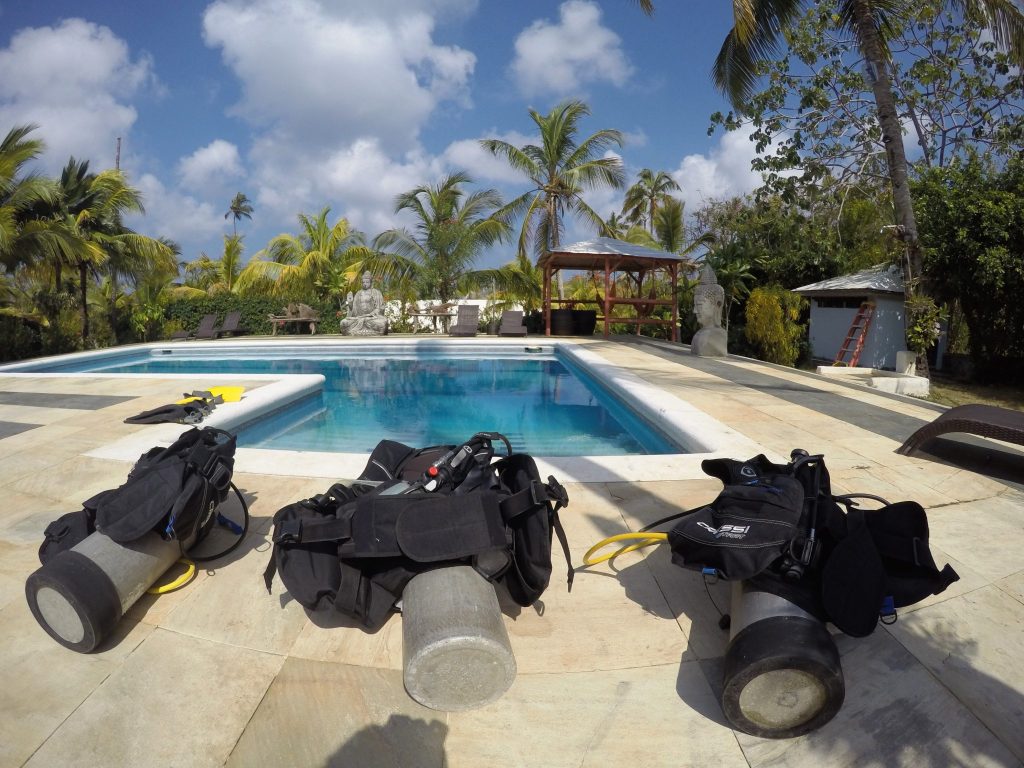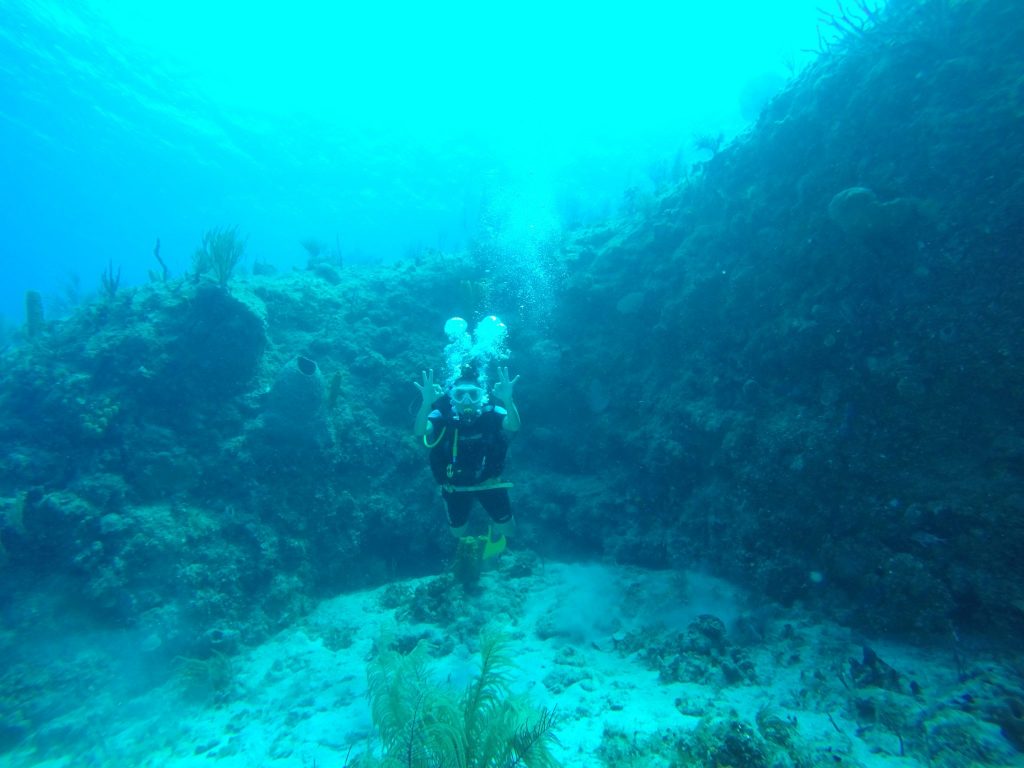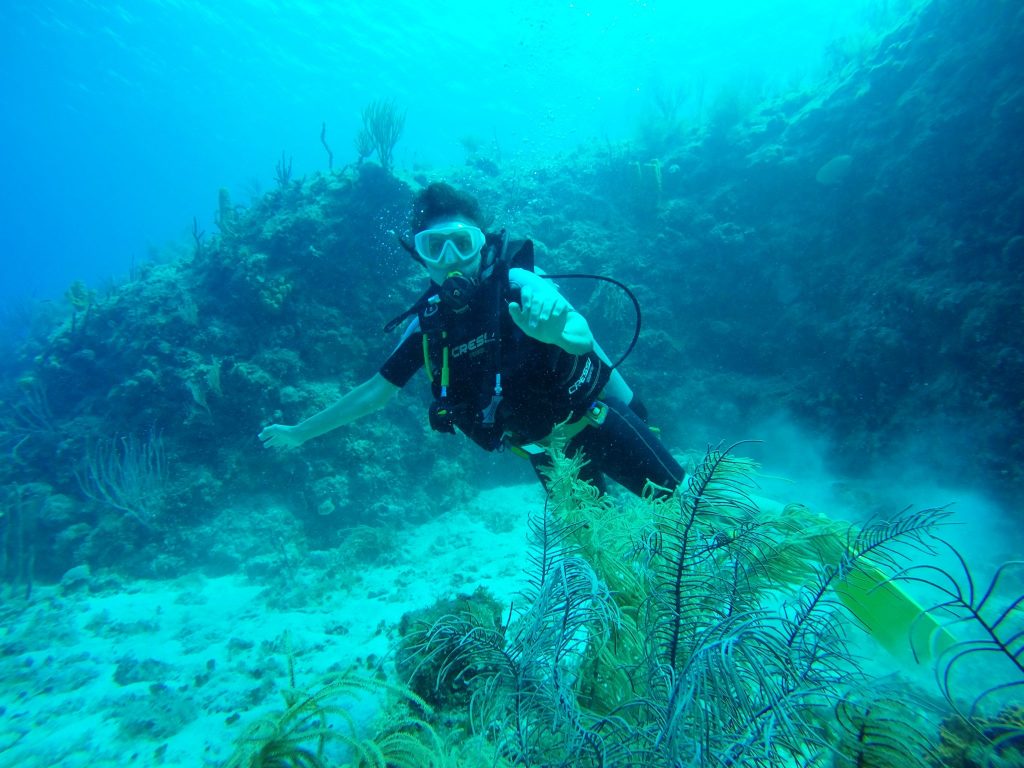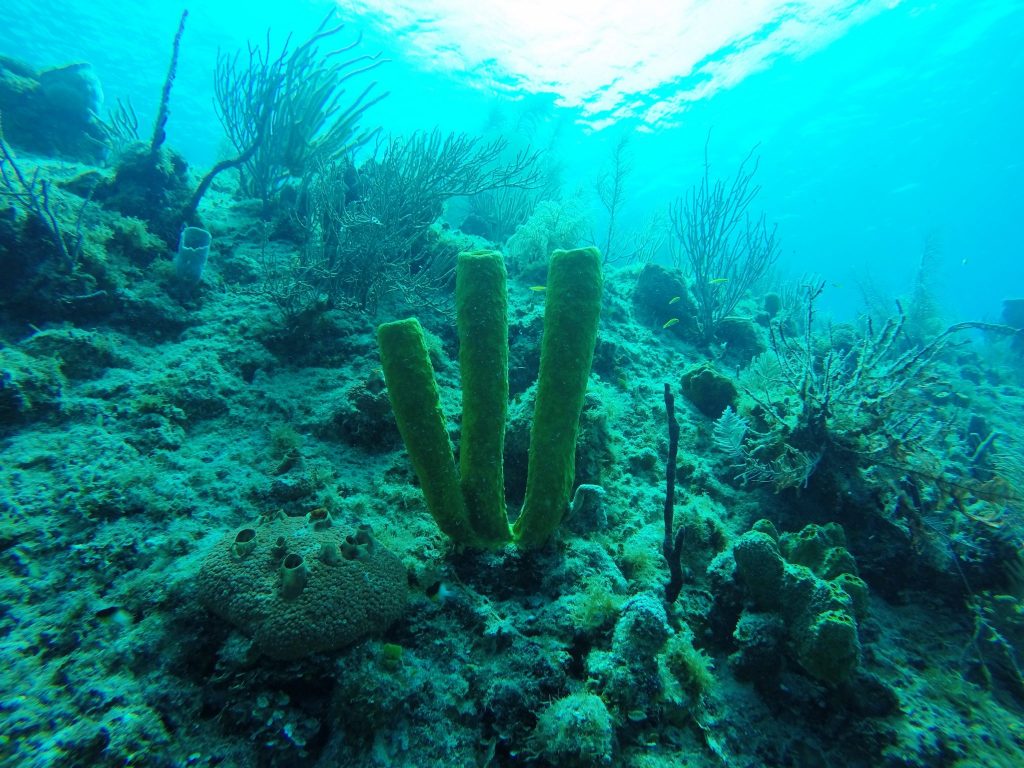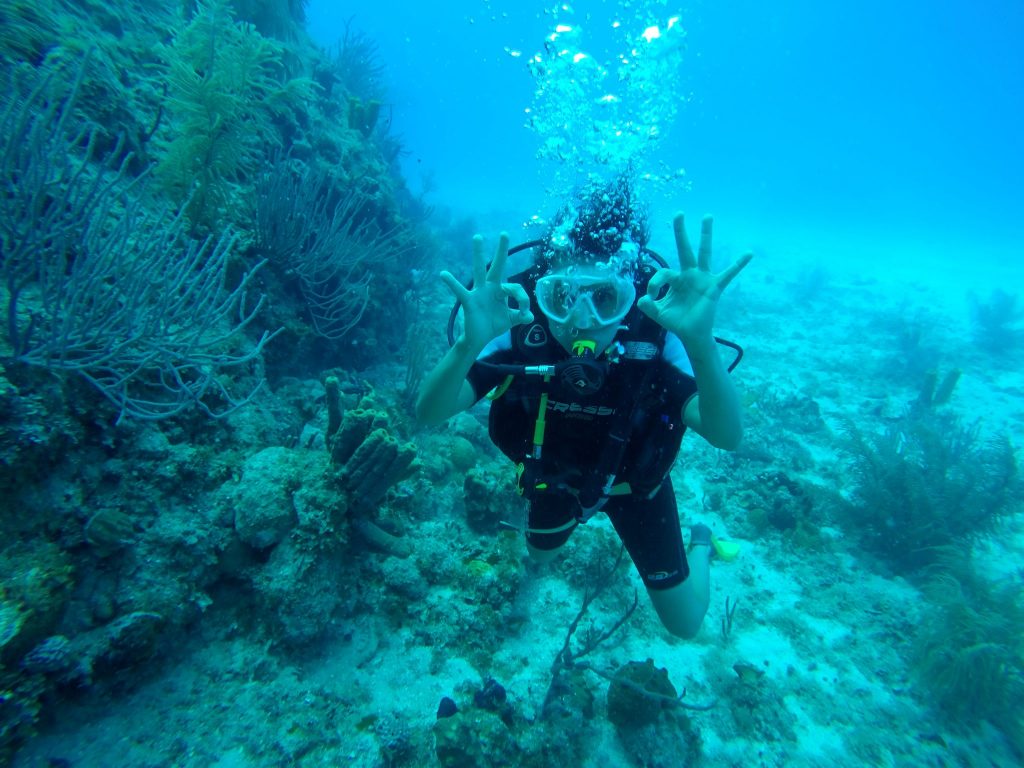 There are several options of diving packages offered by Scuba San Andrés, just ask them!
One thing we know for sure: be sure to experience a dive in San Andrés, a place that is no doubt one of the most amazing dive sites in the world!
Soon we will publish a post telling everything about our diving experience!
RESERVATION AND CONTACT
Reservations can be made through Booking.com –   Click here to check availability and rates.
To book the house or make inquiries or special requests, please contact the email playatranquilo@gmail.com or by phone  +57318803 2667.
 General Review of Playa Tranquilo Hotel Boutique
Location: ***
Cleaning: *****
Rooms: *****
Attendance: *****
Breakfast: ****
Gay Friendly: *****
Silence: *****
Cost benefit: ****
Additional comments and differential: The Playa Tranquilo Hotel Boutique is undoubtedly one of the best lodging options in San Andrés.
Away from the bustle of downtown and surrounded by peace, natural beauty and tranquility, it is the perfect choice for those who want to relax and enjoy the best of San Andrés.
You won't regret to choose the hotel as a destination for your honeymoon is an excellent choice, especially if you book the amazing rooms overlooking the sea.
You can not miss the opportunity to dive in the beautiful waters of San Andrés, as this will be an unforgettable experience and can be done with all the professionalism and safety of Scuba San Andrés.
It is also essential to remember that the Boutique Hotel is pet friendly and you can take your "best friend" to participate of your vacation!