Paris is one of the most visited cities in the world and its attractions are true touristic icons.
But the city of light still reserve magical corners and unknown charming streets by most visitors.
Rue Crémieux is one of them, a place able to surprise you with a completely different atmosphere from the rest of the city, revealing itself as a true haven of tranquility and colors in the heart of Paris.
Of course, their residents do everything so that this sanctuary doesn't get discovered by the great mass of tourists and they do know how to preserve this magical place that seems to have come out of the pages of Disney fairy tales books.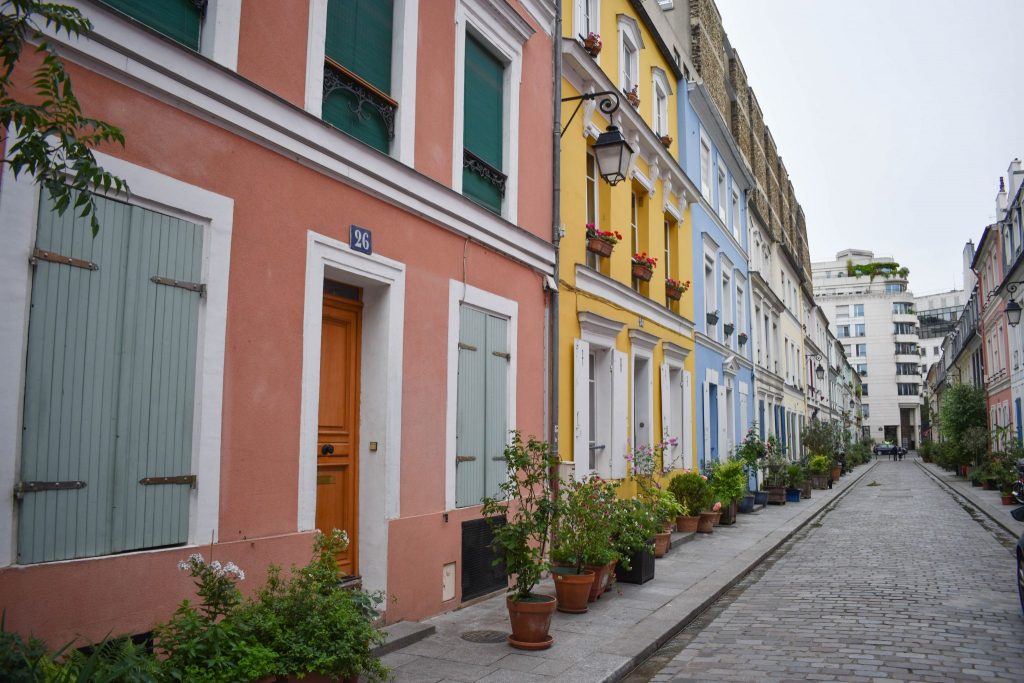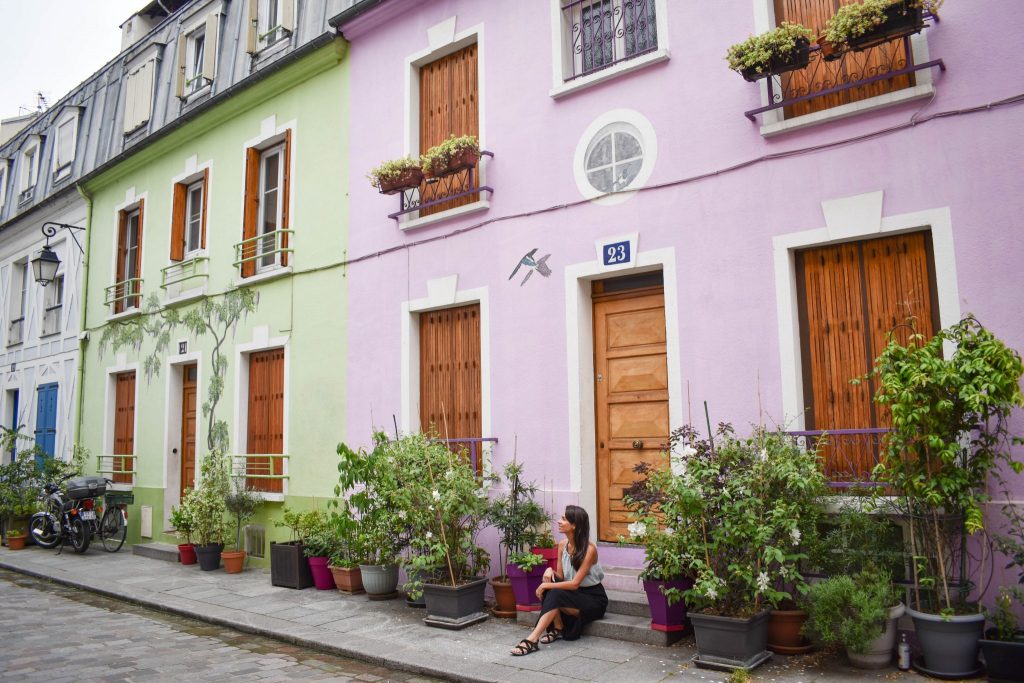 It is important to know that the Rue Crémieux is reserved only for pedestrians and is a place with private homes out of the ordinary tourist areas.
This charming street is located in the 12th arrondissement, between rue de Lyon and rue de Bercy, but if you're not looking for it you might not notice this hidden gem, so make sure you look for it.
Rue Crémieux was originally called Avenue Millaud when it was built in 1865, but then changed its name in 1897 to Rue Crémieux inhonor to Adolphe Crémieux, a lawyer and politician who created in 1870 a famous law granting French nationality to the Jews of Algeria .
It's a small cobblestones street of only 144 meters long and a walk around will give you the impression that the locals do everything to preserve a Paris from another era.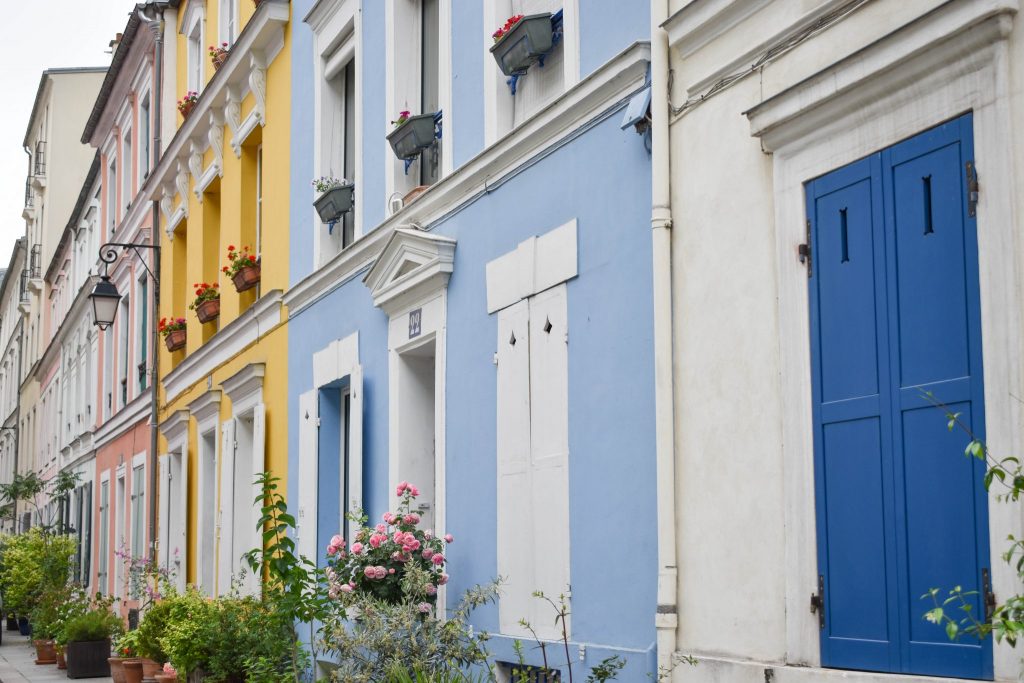 There, you will not find the buildings in the Haussmann style that are part of the identity of Paris and instead you will get to know a Paris that few have had the privilege of knowing.
Yes, besides the emblematic monuments and the famous architecture, Paris has wonderful treasures to be discovered by those willing to get out of the common tourist routes and find streets like this.
The houses of the Rue Crémieux are all colorful and mostly in soft colors, so make sure you notice the number 21 and 22 houses painted in blue, the lovely purple house number 23, the bright yellow of 24 and charming pink house number 30.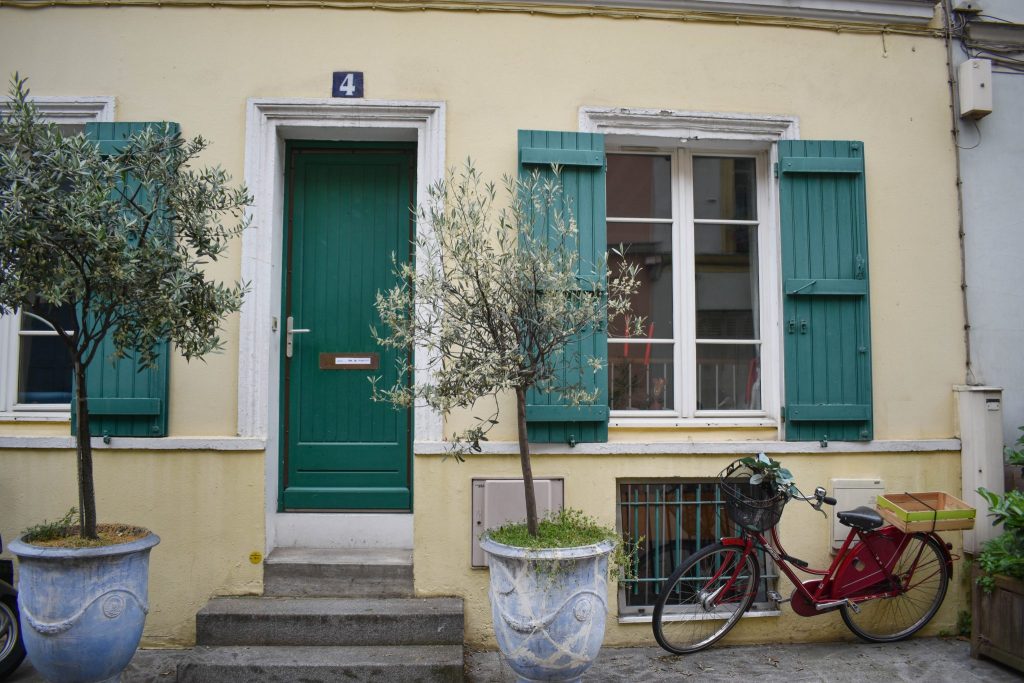 This is a wonderful place to take unique photos of Paris and that is why it has become very popular among tourists and bloggers interested in going there to shoot, so we suggest you to set the alarm and get there early in the morning.
When visiting the Rue Crémieux, do not forget that this is a residential place, try not to invade the privacy of the residents and always respect them.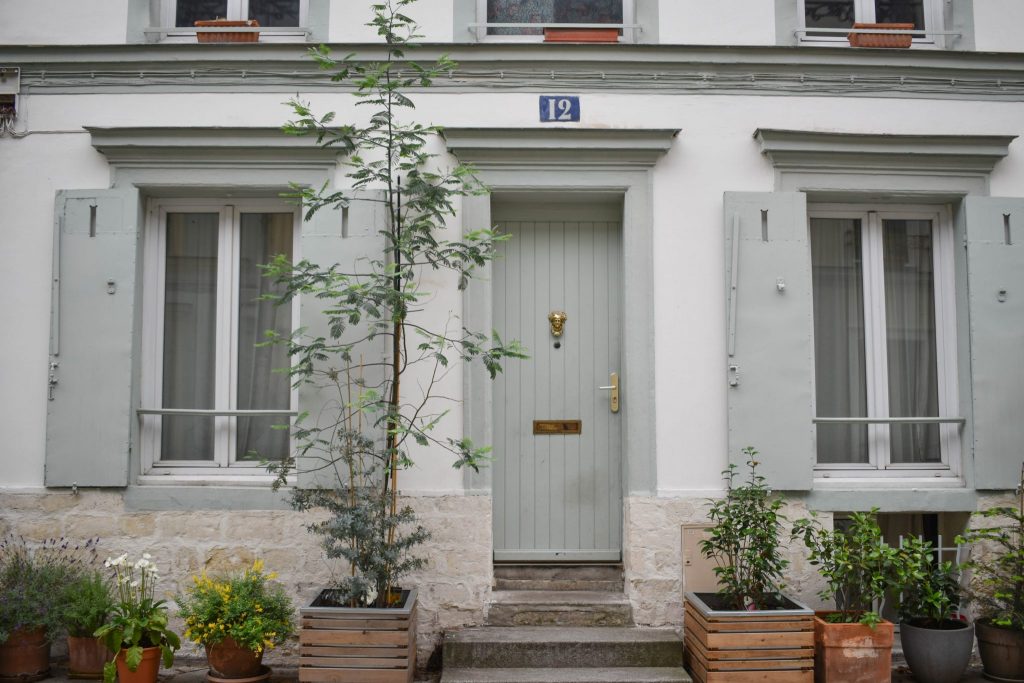 The best way to get there is to get off at Gare de Lyon station and walk to Rue Cremieux, which is less than 10 minutes away.
To make sure you will not miss the street entrance, use location apps and search by address Rue Crémieux 75012 Paris.
Did you like the tips? Book your hotel, buy your travel insurance or book tours through the affiliate links and help the blog with a small commission. Thanks!