Travel pictures portray some of the best memories of our lives and no wonder you are looking for tips on which camera is the best for travel photography.
In order to make the most out of your travel pictures, it is very important ensure that you are travelling with the best photography gear for your needs, as a suitable camera is essential to picture the magical moments of your personal experience.
Therefore, we wrote this post with all information about the different categories of cameras and an analisys of their advantages and disadvantages, to make sure you make an wise choice in your camera purchase.
Whatever is your interest or budget, be sure to take a camera on your travels so you can immortalize special memories, after all, remembering is living it all again!
COMPACT CAMERAS

Compact cameras represent an excellent choice for those who want to take quality photos, but would like to keep it in the basic skills, as this kind of cameras provides only the basic functions.
That's the camera category most used by tourists in the world and usually meets costumers expectations, specially for those who have in pictures only a hobby, not a job.
The advantages of this kind of cameras is that they are extremely lightweight, as the name suggests they are compact and fit into pockets and are super versatile.
If you don't want or don't know how to use special features of advanced cameras, this will be parharps the best optoon for you, specially because they are the category of cameras that requires the lowest investment effort.
We have used this type of camera in our travels and we have made incredible records with it and you will be able to get the same result.
Buy your compact camera
INTERMEDIATE CAMERAS – SUPERZOON
A superzoon camera is in between the compact and semi professional categories and that means they represent an intermediate camera category.
They have some interesting features, like an impressive zoom, higher photography quality and a more light sensitive lens.
If you are looking for a camera with more features than a compact, but without the price and features of a professional, a superzoon camera will be an excellent choice.
We've owned this camera – SX60Hs Canon – and we really enjoyed it as it takes excellent quality photos and has a superzoon capacity. It is a perfect camera to take great photos on a budget.
It is also great for those who like to shoot nature scnes, because the zoom allow photographers to click from a considerable distance, keeping a safe distance from the wildlife.
The disadvantage of it is that it is bulkier than compact cameras, however, if you choose well it wont be too heavy.
Buy your Superzoon Camera
DSLR – SEMI PROFESSIONAL CAMERAS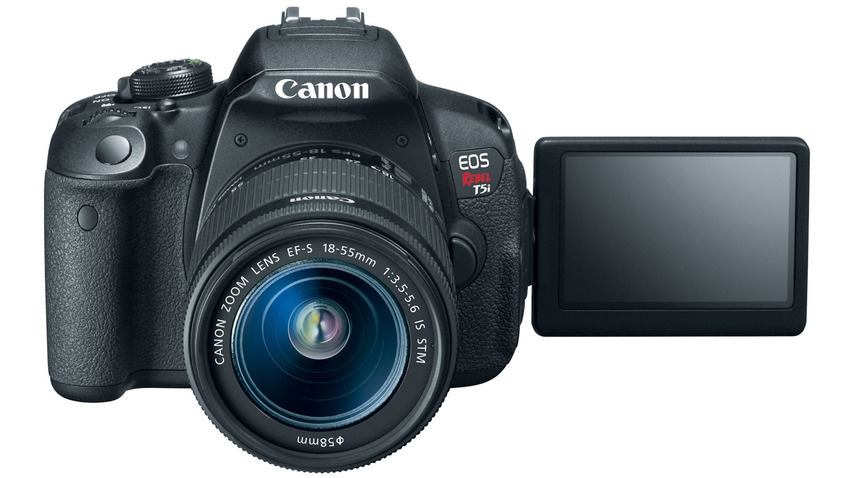 This is a more sophisticated camera category, able to produce pictures with a much higher quality images compared with the previous cameras.
Cameras in this category are a worthwhile investment for those who somehow work with images, but they are not essential for ordinary travelers.
It is heavy and bulky camera and enables the exchange lens to get the best tools to photography different landscapes and subjects.
To take advantage of all its features is important to devote time on learning the techniques of photography and the features of the camera itself and you have to consider whether you are willing to invest time in this project.
If you are not willing to, a compact camera or even a superzoon will be enough to make wonderful photos of your travels. But if you are, this camera you become your best travel buddy.
Buy your DSLR camera
MIRRORLESS CAMERAS

The mirrorless cameras, like the name indicates, have no mirror inside.
In fact, DSLR cameras have a set of mirrors and prisms to internally produce the image of what you want to shoot. It is how they work.
Since the mirrorless cameras do not have this type of optical assembly and function, the images captured by the lens travels directly to the sensor, where it is turned into pictures.
Whithout the mirrors and prisms, the mirorrless cameras are usually much smaller and lighter than DSLR, but pay attention because sometimes it can match or even surpass the DSLRs wheight.
In general, the mirrorless cameras have high-quality sensors and allow very precise adjustments of focus, zoom, ISO, aperture, etc. All these features in a lightweight body. Perfect, is not it?
Buy your Mirrorless camera

GOPROs AND ACTION CAMERAS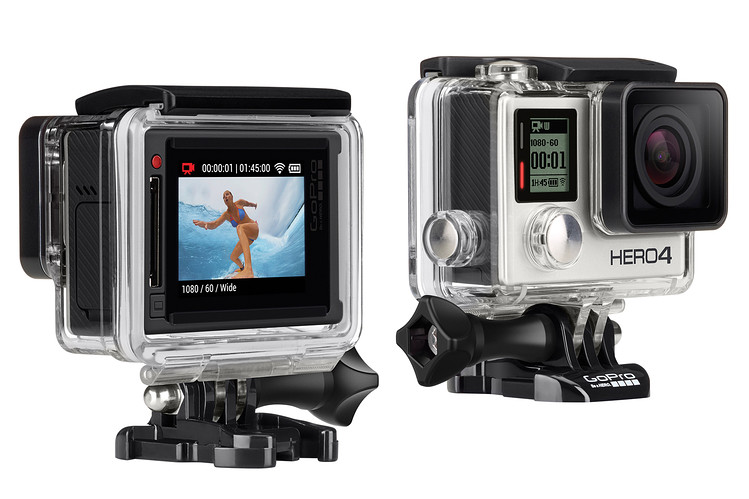 The action cameras have been considered a "must" for travellers as they can take incredible picturea in places and situations that were unimaginable 5 years ago.
The sturdy and versatile Gopro is a great camera for those who love adventure, diving , beach and even waterfall destinations that requires a waterproof camera.
With it, you can make fantastic clicks in paradisiacal destinations, not to mention the convenience related to the size and weight of the camera.
Its angular lens can picture a great perspective of places and moments, but it should not be the only camera your are taking with you to your trip because the functions are somewhat limited.
A good idea is to combine a Gopro and a compact camera to click from various angles and different perspectives!
Buy your Gopro camera
HOW TO CHOOSE THE BEST CAMERA FOR YOUR TRIP
It is important to consider the following factors to decide which one is the perfect camera for you:
How much weight do you want to carry around?
 This is an extremely important factor because carrying around a DSLR camera requires some patience and extra care, so if you are not the kind of person that will look after your camera it may be better to invest in a compact camera, which can be carried in any pocket.
The superzoon cameras have intermediate weight and volume, but require a certain space and care in transport and handling.
The mirrorless are perfect for those who don't want to carry the weight and volumn, as they deliver impressive photography quality with reduced size and weight.
What is the Camera Purpose?
If you have photography as a hobby and would like to learn more techniques on how to use semi professional cameras it may be an excellent option to invest in a DSLR camera.
However, if you want to just register moments of your travels without great artistic pretensions, a compact is a good camera for your goal.
What kind of trip are you planning?
It is important to consider the kind of trips that you usually do, because some of them require advanced phtography gear and other simply don't.
If you are always in contact with aquatic environments or practicing sports a Gopro will be essential to give you the versatility you seek.
If, for example, you usually travel to urban destinations, it has no sense to buy a sports camera, but instead a compact, superzoons or DSLR. This way you will make the most out of your equipment and the experience of photographing!
Which one is the best: DSLRs ou Mirrorless?
The choice between a DSLR camera or mirrorless should take into account several factors, including personal ones. Let's check them:
Some prefer the DSLR because have already gotten used to the design of the camera, as they are heavier and better to hold in your hands. In addition, it should be noted that DSLRs have an arsenal of lenses compatible with cameras of this type, along with a lot of accessories.
Another important issue in working with the DSLR is the presence of a camera display while Mirrorless features only a LCD display.
On the other hand, the mirrorless have two super interesting fatures: they are lighter and smaller, which facilitates the life and the traveling photographer.
So, when making your choice, it is important to consider the type of use you intend to give to your camera and the profile of your travels and photography, because sometimes both less weight and size can represent a huge difference!
If you have questions regarding cameras and photography, be sure to send us a message on the box below.