In this post, you will find reasons why you should visit Bosnia and Herzegovina as soon as possible and be amazed by what this beautiful country has to offer.
Bosnia and Herzegovina might not be on top of the bucket list of most travelers, but we can assure you that it was for sure one of the most amazing countries we have ever visited and that you will certainly be enchanted by it.
Unfortunately, Bosnia became unviable for tourism during the conflict and political crisis that engulfed the country in the 90s, but 20 years later, the country is undoubtedly one of the most exciting and unique destinations in Europe.
Currently, Bosnia is a perfect mix of culture, religion, cuisine and natural beauty and is prepared to surprise the most skeptical travelers.
+ If you are planning a trip to the Balkans, check the travel tips about Croatia and  Montenegro.
Interested? See below the best reasons to visit Bosnia.
EXUBERANT NATURE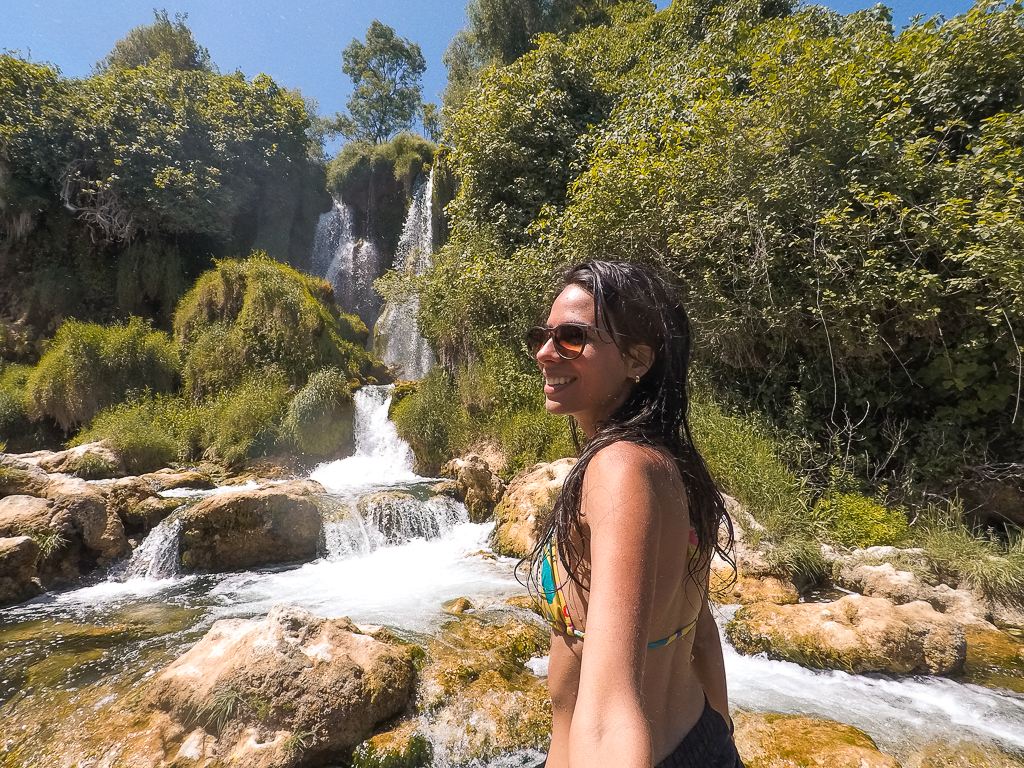 For us, the exuberant nature was the most surprising feature of Bosnia and Hezergovina!
After all, much is said about the beauty of its neighbors  Croatia and  Montenegro and little is known about how fantastic the country is and how many natural attractions it has to offer.
You will realize that by traveling by Bosnia and Herzegovina, it is impossible not to fall in love with landscapes that vary from dramatic rocky mountains, turquoise rivers, and surreal waterfalls.
Oh, we can not forget that, though small, Bosnia and Herzegovina also have a piece of the Adriatic coast with beautiful beaches.
Yep, Bosnia offers natural attractions for all traveler profiles and stands by the green landscapes and nature that seems very well preserved.
RICH HISTORY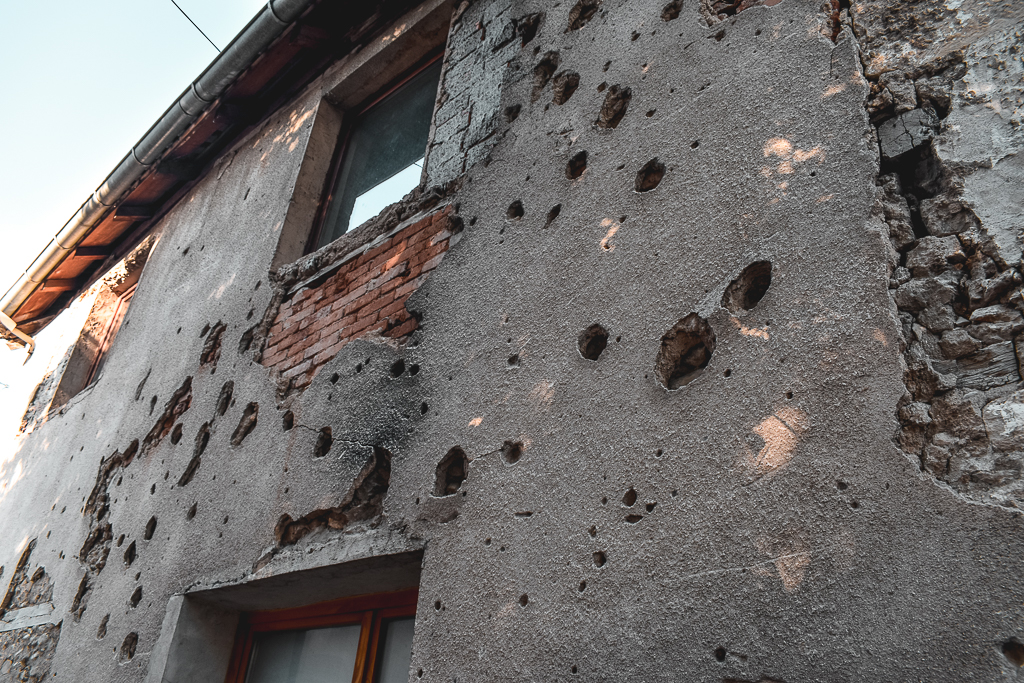 The history of Bosnia is very rich and permeated by changes and disputes that have promoted the country's multiculturalism.
It is known that from the twelfth century, several parts of the region what is now Bosnia and Herzegovina were taken by the Serbs, Croats, Hungarians, Venetians, Byzantines and that years later the region was invaded by the  Ottoman Empire and then became a Turkish province.
Bosnia and Herzegovina have also been a strategic point in the constant conflicts against the Habsburgs and in 1914 entered into the history when the Austrian Archduke Francisco Fernando was assassinated in Sarajevo by a Serb nationalist, event that triggered the start of World War II.
Since then, Bosnia and Herzegovina were annexed to Serbia and after World War II became part of the Socialist Republic of Yugoslavia, the communist regime under the leadership of the Croatian Josip Broz Tito.
With the collapse of communism in 1989-1990, the country plunged into a wave of extreme nationalism and only in 1991 became republic multinational and independent.
In 1992, however, Bosnia and Herzegovina were dragged into a bloody and devastating civil war and only since 95 the country has become politically stable and now counts with the presence of the forces of the United Nations to ensure compliance with the peace agreements.
It means that despite being a "new" country, Bosnia and Herzegovina carries a lot of history and is one of the most diverse places in Europe.
DIVERSE CULTURE
As expected, this troubled history could not result in anything else than a diverse and intriguing culture.
There, you will find mosques chanting through the valleys, followed by the sound of the bells of the Catholic Church in a mix to hard to find elsewhere in the world.
It's amazing how in Bosnia one can find a mosque, a synagogue, a Catholic church, an Orthodox church nearby each other living together in relative harmony.
Of course, it was not always the case and that the socio-cultural situation of the country is much more complex than we know, but the truth is that we were impressed by the existence of a situation like that in a world with so many extremists trends.
GASTRONOMY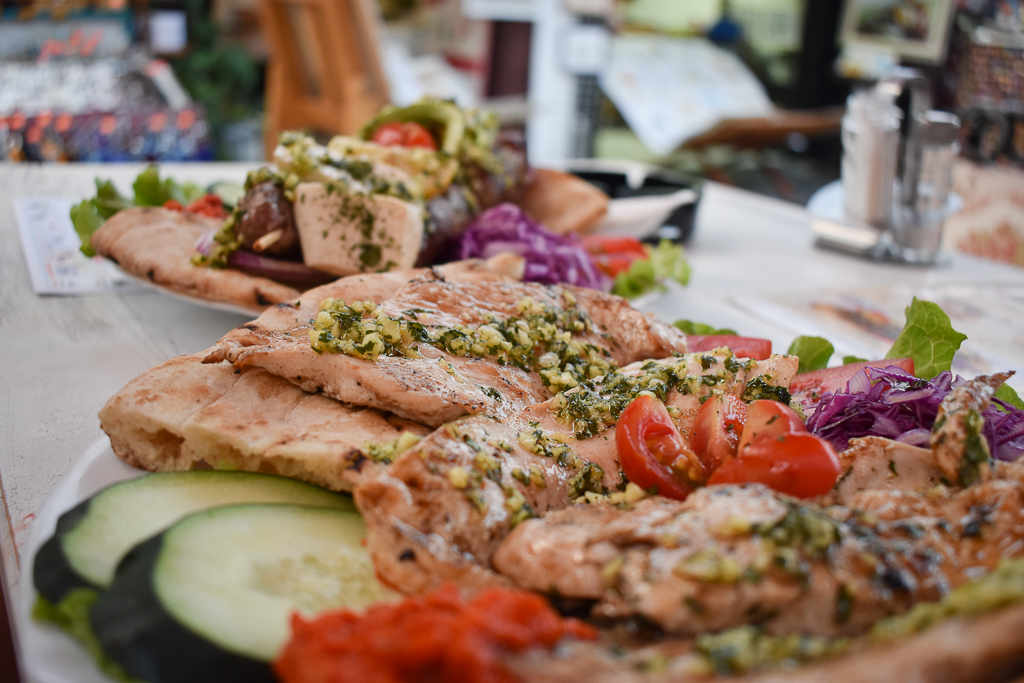 Oh, it is truly impossible to talk about Bosnian cuisine without feeling an immense nostalgia…
Most dishes served in the country have Eastern and Arab influence, so do expect lots of grilled meats and exotic recipes.
Undoubtedly, visiting restaurants and indulging in the local cuisine is one of the best attractions in the country and we suggest you visit both sophisticated and simple restaurants because it seems that they all have a careful preparation of the food.
Also, you should know that the ingredients are generally organic, fresh and locally sourced, so be sure to try the spicy white cheese, Shopska salad, the typical bread and everything else you encounter along the way!
IT IS A VERY CHEAP COUNTRY TO VISIT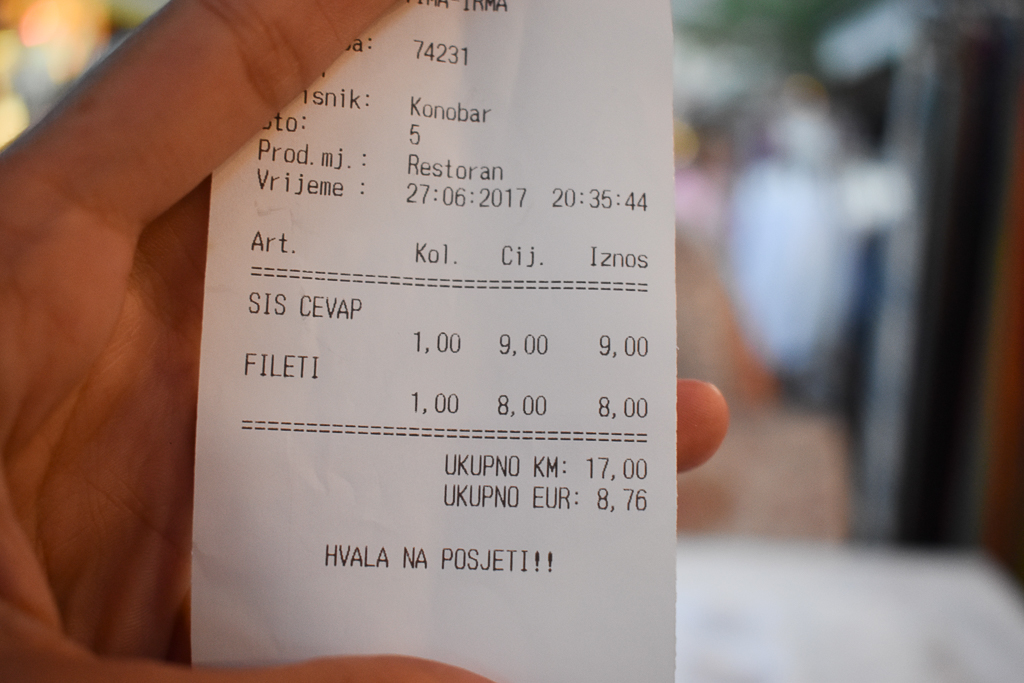 One of the best reasons to visit Bosnia is that it is incredibly cheap!
In fact, it was the cheapest country I have ever visited in my life, therefore, I can guarantee that those traveling on a low budget will feel relaxed there.
If on the other hand, you have a good budget, you can invest more in great experiences as some luxury there costs much less than most European countries.
The currency of Bosnia, whose acronym is BAM, currently costs half a euro and in addition, the prices are lower than those charged in Europe in general.
This means that your money in Bosnia worth 3-4 times more compared to the countries and you can easily plan your budget for 20 to 30 euros per day maximum, excluding accommodation.
This receipt, for example, was from a lunch composed of two huge dishes and only cost 8 euros for two people 🙂
ACTIVITIES AND ADVENTURES!
Bosnia also surprises in the category of outdoor activities and offers beautiful scenery to enjoy in all seasons.
The adventure fanatics will find many activities in Bosnia and Herzegovina such as hiking trails, climbing, as well as rafting, paragliding and mountain biking.
In addition, Bosnia has some ski resorts that charge low prices and if you are planning a trip there in winter can check out the best options here.
However, if you are planning to do activities in Bosnia, you should be warned that some areas may still have land mines left during the war, so make sure that you choose a safe place or be always in the company of a local.
ORIGINALITY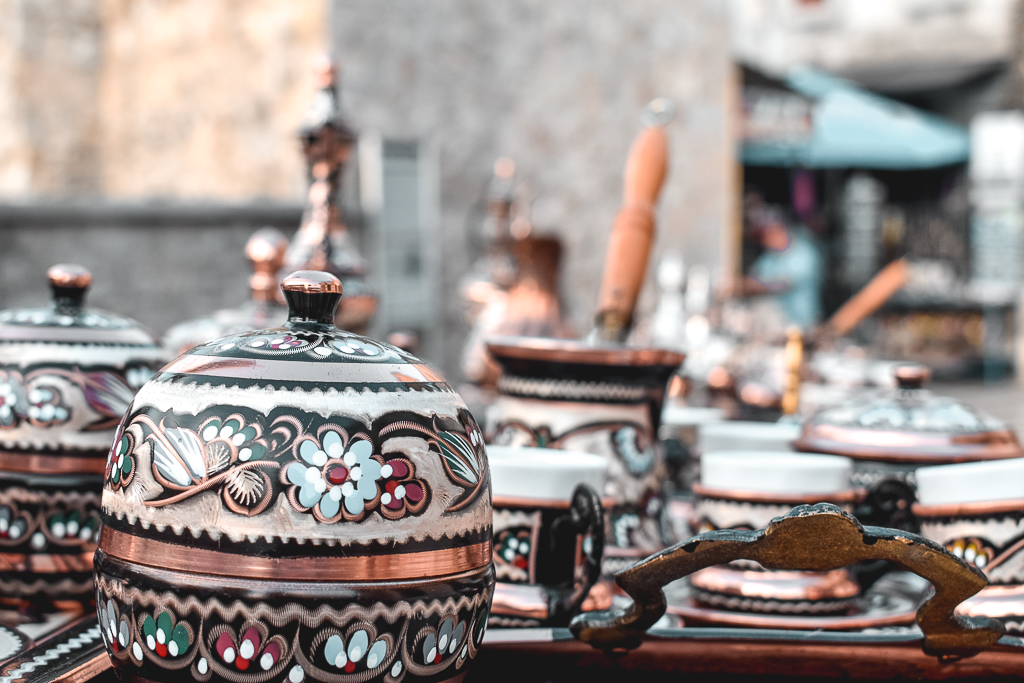 Bosnia is a country that is currently overcoming a turbulent history, however, it offers you the unique opportunity to know its peculiarities that are still very underestimated.
Few places in the world can be so proud of this incredible fusion of East and West and of the mix of influences such as Ottoman and Austro-Hungarian origins.
With a kind and hospitable people and a diverse culture, Bosnia and Herzegovina is a country with no competitors!
IT IS AWAY FROM THE TOURIST CROWDS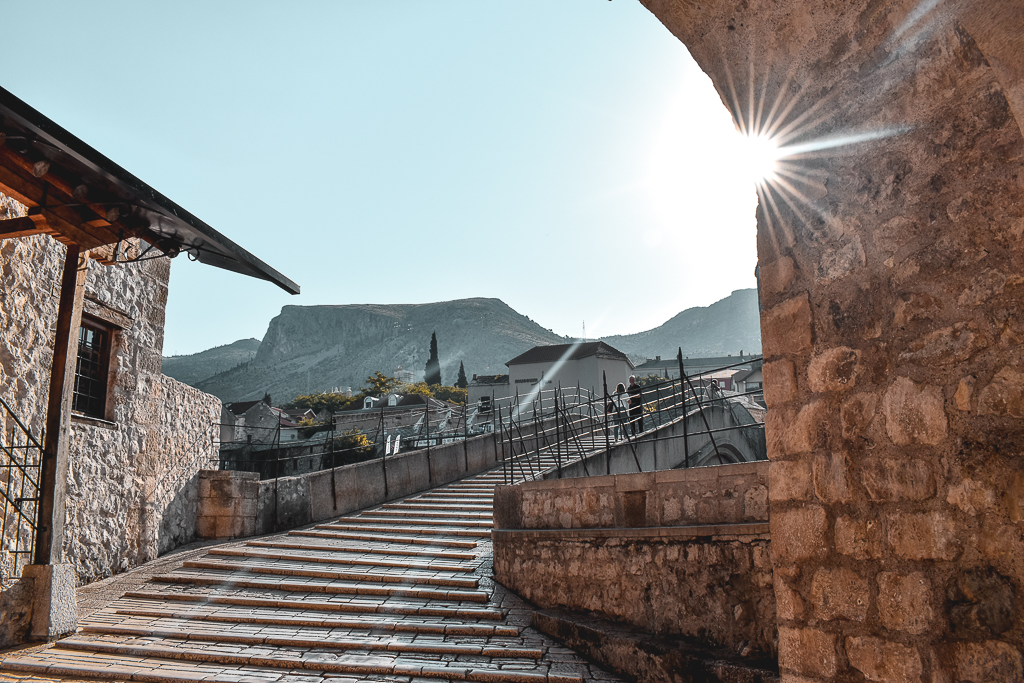 Every year, Bosnia and Herzegovina receive more and more tourists coming from all around the world to take advantage of its beauties.
However, it is not (yet!) a place where you will find thousands of tourists, such as it is in Italy and Croatia, for example.
As tourism has not yet become predatory there, it is still possible to get a better understand the lifestyle of local, get in touch with them and this is a very difficult experience to find out there, isn't it?
Please note that I don't mean that Bosnia is a dangerous country or that it has no tourist infrastructure. In fact, I was amazed by the facilities that are offered to visitors and the level of the service providers.
So if you want to know what Bosnia is actually like, I suggest you plan your trip as soon as possible and fall in love with this intriguing country!